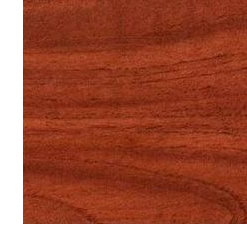 If you are looking to have some custom woodworking done in your home, or would like to build some items from quality wood, one of the best choices you can make is to use mahogany wood. This is an extremely durable wood that is not only beautiful to look at, but will stand up to a lot of abuse and will also stand the test of time. Many people think that mahogany wood is some of the most valuable wood in the world, not only because of the quality of the wood, but also because of the rarity. If you are looking for mahogany wood for your woodworking projects, you can find everything you need when you visit the Rino's Woodworking Shop, Inc. showroom, located at 36475 Biltmore Ave. in Willoughby, Ohio.
What You Can Build with Mahogany
Because mahogany wood is such a strong and durable wood, there are many different things that can be built with it, from molding to cabinets to furniture and much more. It usually has a grain that is pretty straight, and you will rarely see any knots or other imperfections in it. Because the trees are so large, mahogany wood is considered to be excellent for building furniture. In fact, a lot of the finest furniture in 1700's America was made from this and you will find many of these pieces still surviving today.
Even many electric guitars are built using mahogany wood, including the Gibson Les Paul. It produces a beautiful warm tone for the instruments, and you will often see guitar necks made from it as well. And in addition to furniture, cabinetry, molding and musical instruments, mahogany wood is also often used to build pianos, boats, and many outdoor furnishings and decks.

What Is Mahogany Wood Lumber?
Mahogany lumber is highly prized lumber that is usually free of any imperfections, such as knots and other deformities. It has a uniform grain that can be either straight or wavy, and because no two trees are alike, your woodworking projects using mahogany will always be unique, one of a kind items.
This type of wood is very resistant to rotting and is ideal for outdoor furniture, decks and other woodworking items that are going to be in damp areas and it is great for many projects, because it polishes to a beautiful luster that you will be proud to show off.
What Is Mahogany Wood Bar Rail?
Bar rail, also known as bar molding, is a piece of wood that is built around a bar to make it look beautiful and finished and gives the bar a smooth and polished look. And it will hide any joinings, so that even if you build your bar yourself, the finished product will look like it was created by a professional craftsperson. Basically, bar molding does the same thing for a bar that crown molding does for a room: it adds a touch of beauty and elegance.
If you would like to learn more about mahogany wood for your projects, you can visit the Rino's Woodworking Shop, Inc. showroom, or you can shop safely online at www.rinoswoodworking.com.