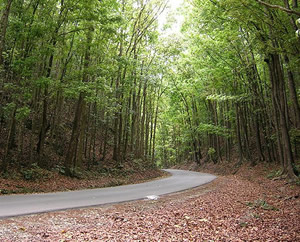 About Mahogany Lumber
Some people consider Mahogany lumber (Pronounced: ma·hog·a·ny) to be the most valuable hardwood available and it's highly prized around the world for cabinets and furniture because it endows furniture with a timeless, traditional quality.
Mahogany wood is also used for boats, pianos,  musical instruments, interior wood moldings, wood trim, and even outdoor furnishings like deck chairs and tables.
Good mahogany wood is becoming rare because it's becoming extinct around the world, but, mahogany trees can be found in tropical areas like Central & South America, Africa and other Asian countries. (Photo: Mahogany Forest Philippines)
Why buy mahogany lumber?
Mahogany lumber has a uniform to interlocking grain that is generally straight but it can be wavy or even curly. The wood is very dense and prized for it's unique irregular grains even though it is usually free of air pockets and other unattractive deformities.
Mahogany lumber seasons well and dries rapidly. The wood will dry without distortion, but tension wood and presence of glutinous fibers can result in a high rate of shrinkage in kiln drying. Generally mahogany lumber does not have a good natural resistance to parasites, fungus but it does resist wood rot well. This is why it's used for boats.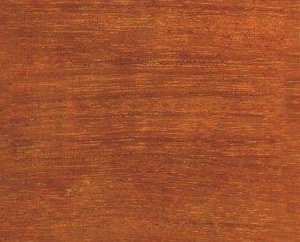 Is Mahogany lumber good for woodworking?
For finished pieces or woodworking and wood turning projects, Mahogany will polish to a fine luster (African Mahogany Shown) and it will give you an excellent sheen when finished. The wood responds well to hand and machine tools, nails, screws and it accepts glue well but it does have a tendency to dull tools. Overall, mahogany lumber is easy to work with when compared with other hardwoods.
Mahogany wood colors vary from yellows, reds or pinks when first cut and then will mature to a deep red or reddish brown. You can always expect Mahogany wood to become darker as it ages.