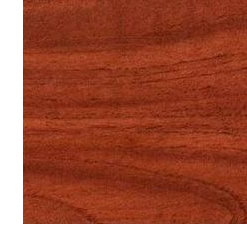 Mahogany, at least as we know it these days, is actually a collective name for a number of species of hardwoods all having similar characteristics. They are hardwoods with straight grains and tend toward a reddish brown color. Most woods that are given the name darken with age and may look almost black in some lights. The varieties of woods under the name of mahogany are naturally resistant to pests and wood rot, but most are treated before they are sent to the lumber yard for cutting or shaping. The most common type of treatment is the use of a chemical that will kill the wood borer and other larvae, which is soaked into the wood and then left to dry before the next step in the use of the lumber.
Once your mahogany curved bar rail is created and installed, proper care will keep it in beautiful, perfect condition for many years. In fact, if cared for properly, it may just last longer than the house that is built around it.
The Finest Quality Mahogany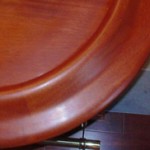 The woods that are sold by Rino's Woodworking Shop are all the finest quality; they are beautiful even before a single thing is done to them. They are expertly cut and shaped to your own specifications and then shipped to your address. Once you have installed the mahogany curved bar rail as you want it, you will only have minor care to keep it looking this stunningly beautiful.
First off, there are a few things that can harm your wood's surface and should be avoided. For instance, rubber can darken the surface if it is placed on it, so use coasters and other items that are not rubber backed. Also, make sure that you clean up spills as they occur because some levels of alcohol can damage the wood. Direct sunlight can also damage the wood by bleaching it.
Cleaning your Mahogany Curved Bar Rail
You should not need to do major cleaning, but a light dusting with a slightly dampened cloth once a week may be required. About once a month, give the wood a slightly deeper cleaning and then polish it with a commercial product that is specifically labeled for use on mahogany woods. If you have any doubts about the product that you are going to use or questions about the care of your bar railing, you can ask the woodworking expert at Rino's  Woodworking Shop when you special order your item.
The better that you care for your mahogany curved bar railing, the better that it will look and the longer it will look great. Because it is a hardwood, you don't have to handle it with kid gloves, but you should not abuse it either. After all, you carefully measured for the right size, took the time to order just the right wood from an expert craftsman and then installed it. Don't let all your hard work end with the day you install your bar railing.