If you are planning on building a home bar, you can get all of the wood bar rail at Rino's Woodworking Shop, Inc. Whether you are simply looking for bar rail or you need all of the materials to build your home bar, Rino's has what you need. If you are unsure of what you need, the friendly and knowledgeable staff will help you choose just the right wood products for your project. All you have to do is build your home bar and, of course, stain it to the desired shade for beauty and protection.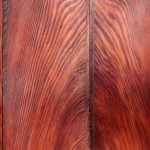 How to Stain Your Bar
Once you have gotten your home bar built, you can't really start to use it until you have put the finishing touches on it, including staining the bar top and bar rail. Staining isn't just done to make the bar look pretty. It will also help to protect the wood from stains and other damage. It doesn't take long to do this last little bit of work, and it will keep you from having to replace your bar due to water damage. Here are the steps you need to take to get the job done right:
Choose Your Stain
The first thing you need to do is figure out which type of stain you want to use for your bar rail and bar top. It is a good idea to try and match the stain to the rest of the décor in the room. For instance, if there is a lot of woodwork in the room where the bar is located, you should try to find a stain that is close to the same shade as the other woodwork. If you have a small sample of the wood you are trying to match the color to, great. If not, take a photo of the room so you can use it as a guide when you go to the store to get your stain.
Clean the Wood
Before you can start staining you need to clean the area that you are staining. Make sure that you get any dust that was left behind from building the bar. Use a dry cloth or paper towel to clean the bar, and use a good quality wood cleaner and not water.
Apply the Stain
You will need to have a sponge brush to apply stain to your bar rail and bar top. Apply the coat evenly and make sure that there are no spaces left unstained. You may want to use a few coats, depending on how dark you want the stain to be. You can also use a sealant once the stain is dry, which will help to protect the wood even more.
Staining bar rail and bar tops is actually the easiest part of building a home bar. If you have any issues with allergies or breathing troubles, make sure that you use a face mask while you are working with any type of stain to avoid serious allergic reactions. You may also want to consider wearing rubber gloves while you are working with stain. These are all things you can ask the experts about when you buy your bar rail and other materials at Rino's Woodworking.