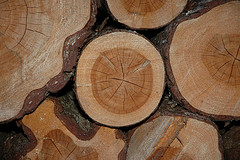 When it comes to setting your home or business apart from the rest, it comes down to the details. This is never truer than with millwork. What makes a good millwork shop? What sets one shop apart from the other? It is the pride of a job not only well done, but done to exacting standards. There is one millwork shop in Ohio that always delivers superior craftsmanship, and that's Rino's Woodworking Shop, Inc.
Who Rino's Woodworking is

Rino's Woodworking Shop, Inc. was established in 1982 by Rino Ritosa in Willoughby, Ohio. We are a family owned business and have always understood how important the family home is. By providing families, just like yours, with custom cabinets and molding, we help make your home an extension of your family's personality.

What We Offer
Here at Rino's Woodworking Shop, Inc. our trained staff brings to you custom millwork using only the highest quality wood. In fact, all of our products are made exclusively from FAS graded wood, which is the highest grade available.
One of our most popular products we offer is wood molding. Wood molding can be as simple or elaborate as your imagination can make it. Crown molding can add a sense of elegance and old world charm to your home. Base molding – which goes at the bottom of your walls – makes for a nice finishing touch.
Typical woods for moldings are oak, mahogany, pine, and fir. We work with all types of hardwoods and the choice combinations are many.
In addition to moldings, our millwork shop in Ohio can offer you counter tops, staining, installation, and painting. Our counter tops come in wood, Corian, and plastic laminate. Regardless of your needs, we can help make your vision a reality.
Additional products and services include:
Jambs
Curved Molding
Custom Cut Profiles
For Contractors
While we certainly work with families and their homes, we also encourage contractors to check us out. Rino's Woodworking Shop, Inc. has a streamlined ordering process for our contractors and a loyalty program to keep you coming back.
Our Guarantee
Your satisfaction is our top priority. Regardless of the size of your project, from the very small to the largest install, if you aren't satisfied, then neither are we. Simply put, not only do we guarantee that the products that we offer will always be of the highest craftsmanship and top-notch quality, you will receive it in a timely manner and at a reasonable cost.
If quality and service is as important to you as it is to us, then give us a call or stop in our showroom today. We can give you a tour and help you discover ways to make your next project stand out from the pack.
Don't wait – come in today and see your home come alive with custom millwork from Rino's Woodworking Shop, Inc. now.