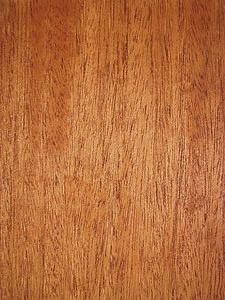 If you are considering making any renovations or additions to your home choosing the right wood is imperative. One type of wood that offers a wide variety of benefits is mahogany. This type of wood is member of the exotic wood family, however, mahogany lumber prices are often times the most reasonable. Along with being cost effective you also receive numerous other benefits that a lesser quality wood might not offer.
Mahogany is a type of wood that is held in the highest regards by those who are looking to balance both price and quality. Mahogany is great choice because it can be used in a wide variety of applications. Such applications might include bar rail, custom moldings/finishes or even for use as a general-purpose wood – i.e. counter-tops and furniture. Woodworkers and contractors enjoy this feature specifically because mahogany lumber prices are reasonable for multipurpose uses. Regardless of the application you can still obtain that high-end finish look without breaking your budget.
Unlike lesser quality woods mahogany has certain characteristics that you will only find with higher priced finishing woods. Mahogany wood is easier to work with. It is easy to cut, it is relatively easy to reveal all of the attractive grain features through sanding/polishing and overall it is very strong. These characteristics are worth the additional cost because you will get the most durability and visual appeal with this type of high-end lower cost wood. Again, out of the more exotic finishing woods mahogany lumber prices offer a happy medium that is hard to achieve with other woods.
With these benefits in mind it makes mahogany one of the most desirable types of wood. This means that at times it might be a hard type of wood to find. Mahogany lumber prices are still some of the most relatively low priced types of exotic wood species, but remember it is still a member of the exotic wood family. Exotic woods are not always the easiest woods to acquire, but they make a significant difference in the end result. If you are patient and work with a quality vendor then you can find high quality mahogany finishes that are reasonably priced. The difference that mahogany wood finishes will make will definitely be worth the decision to choose this type of high quality wood.  Rino's Woodworking always uses the highest quality of woods available including mahogany.  Contact us today to see how we can help you with you interior custom hardwood design.