One of the most elegant and genuine looks for a bar is attaching the bar rail to a granite bar top. Of course, this also happens to be one of the more delicate and involved projects, which is why many people opt not to do it. That or they simply hire professionals to get the job done.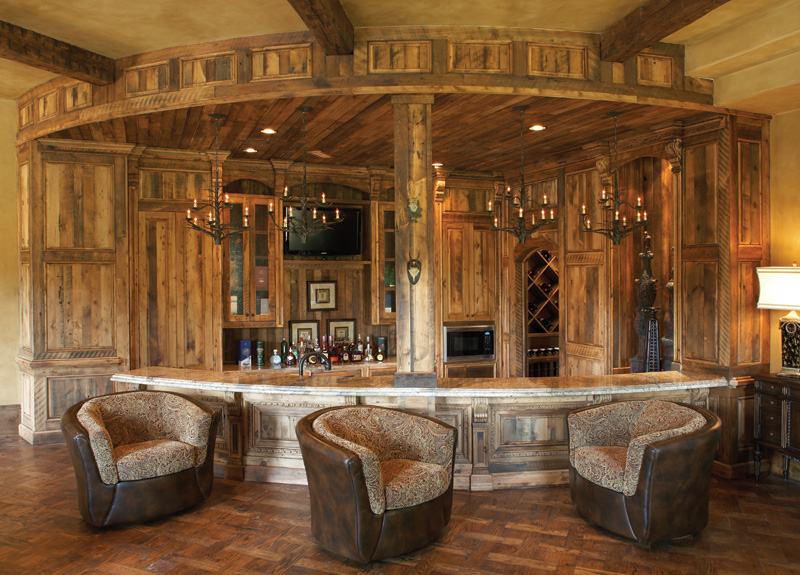 For some people, though, only the best will do. This may also mean getting the bar rail job done yourself as opposed to hiring someone else to get the job done. If you are one of these types of people, then these could be the tips that help you get the job done correctly.
If the stone is of the right thickness (3 cm and 1-11/4" stone), then you should be able to drill the holes using a hammer drill. Although some other DIY experts feel that a regular drill and a mini diamond core drill bit will do just the trick, just be sure to also use water.
You'll also need epoxy and a threaded rod. When in doubt, check it out instead of guessing though. If the stone isn't thick enough or is too delicate, then you will just end up damaging it.
Also, it is not a great idea to use expanding anchors for attaching the bar rail to the granite bar top. Although granite can be strong, these types of anchors tend to do nothing more than blow the holes out. This type of damage can't easily be repaired or covered up.
If you are using a standard or Chicago bar rail, you could consider using a plywood underlay. This gives it the needed support. However, before opting to do this, make sure you do your research to see if you will be happy with the look of the end result.
If you decide to do it without the plywood underlay, then your best bet is to utilize silicone and plenty of clamps. The trick to using clamps, though, is to be sure you clamp them gently. Even though they are needed to help secure everything into place, they can also cause damage if you are not careful.
If you opt for the drilling and screwing method, be sure to run the screws up from underneath to add support and strength as well as not taking away from the final look. It is also a good idea to hand tighten the screws only rather than using a drill, or you could end up doing more harm than good to your finished product.
Epoxy is the preferred adhesive over silicone for several reasons. The main reason, though, is that it is known for having the strongest hold. Not only that but epoxy also tends to dry and set into place much faster than an adhesive like silicone.
If possible, it is still a good idea to try to secure some sort of metal bracket on the underside in order to add to the support of the bar rail. Ultimately, you want to make sure the granite does not end up damaged.