Finding the best when it comes to hardwood supply, Ohio residents know this means relying on Rino's Woodworking Shop, Inc. Aside from just knowing about what type of wood you want, you should also know a little about who you are trusting in order to get the lumber you need.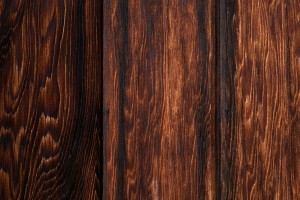 Working with a trustworthy and reputable company is an important step to take in order to find someone to work with on a regular basis. Rino's Woodworking Shop, Inc. has always been a family business and was founded in 1982. This means for more than 30 years now, we have been taking care of wood and lumber needs.
We are proud now to also be a leader in custom hardwood work for interior design. You might be surprised to find out just how many prominent homes and businesses feature work by us here at Rino's. Not to mention how sought after our unique molding and cabinetry is. We make it easier than ever for contractors as well as those who are handy with DIY to use our products to create stunning interior looks.
Learning about Hardwoods
Hardwood is a popular choice in homes for a variety of projects. Everything from flooring to cabinetry can be done using hardwood to create a stunning look. There really is nothing as classic and timeless as hardwood, yet it can easily create a very modern look as well.
One of the things that helps make hardwood stand out are the natural variations that appear in the final look of the lumber being used. Some of these markings include:
Growth ring – You probably already know that the age of a tree can be determined by the number of rings it has; each year is a single ring.
Grain – This is what helps to determine the quality, size and other details about the wood fibers. Grain is visible lines.
Knots – When a branch falls off or is removed by cutting, this leaves a hard knot. Over time layers grow over this creating a dark, circular mark in the final lumber.
Sapwood – The closer you get to the bark the paler the wood becomes.
Mineral streaks – These are grey or olive colored marks left behind by environmental factors such as trace elements that can be found in soil or water.
All of these unique beauty marks are part of what makes each piece of hardwood lumber different from the next. Plus you have a variety of different types of wood that can make a huge difference in the final look of the project you are working on. Finally the finish or stain used will complete the look you are trying to achieve.
So when it comes to relying on the best name for hardwood supply Ohio residents and business owners know to trust Rino's Woodworking Shop, Inc. Stop by today to see what we can do for you and your single or ongoing projects.