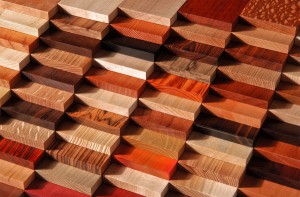 If you are in the market for exotic hardwood lumber in Ohio, then you know you won't find what you need at your typical lumberyard. When only the finest exotic hardwoods will do, let Rino's Woodworking Shop, Inc. find what you need. With our supply chain, we can deliver your exotic hardwood in no time.
Examples of Exotic Hardwood
Here at Rino's we have access to many different types of exotic hardwoods. Regardless of what you may need, we can supply it. These woods come from all around the globe providing you with distinctive touches to your home. Some examples include the following.
There are many different exotic hardwoods from which to select. The price is always effected by the availability. Finding exactly what you want can be difficult. Rino's Woodworking Shop, Inc. has been meeting our customer's needs since 1982. For over thirty years, we've brought the world's most exciting and beautiful woods to Ohio.
No two homes are exactly alike, and neither should be the materials used in them. Let your home stand out from the crowd. When you need exotic hardwood lumber in Ohio, give Rino's Woodworking Shop, Inc. a call. We can find the exact wood you need.
In addition, we have the experience and knowledge to ensure your exotic hardwoods are delivered in a timely manner and at a reasonable cost. Let's make your home spectacular, call today.