Have you ever noticed at your favorite restaurant what sets it apart from home? Curves! Maybe you haven't noticed this, but what sets most high end décor from the blasé is the incorporation of curved elements in the design.
Who says you can't take it with you—back home, that is! Adding curves to your home can take something functional, like a staircase and make it a statement. Rino's Woodworking Shop, Inc. can help you add some "curve appeal," and make your present home your dream home.
High quality curved hardwood handrail for linear staircases, tooled with laser precision, is our specialty. Taking your first step to the second floor with an up turn handrail element instead of a miter cut directly into a newel post will convert a plain look and make it grand. Likewise, your view from the top of the staircase will be softened by the use of a complimenting over easing handrail touch. The shortest distance between two points may well be a straight line, but it often lacks adventure and may end up being boring.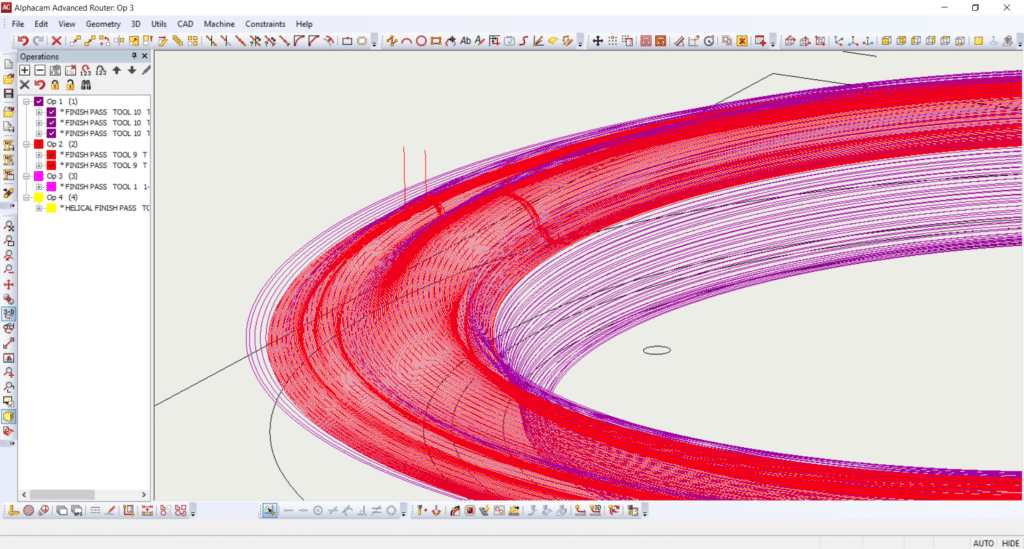 We'd like to sit down with you and assist you through the design process. We respect that everyone's home is their castle. Rino's Woodworking Shop, Inc. brings over 30 years of knowledge and expertise to the drawing board. Knowing the species of wood available and their staining options will help us help you accent your surrounding colors and existing wood elements.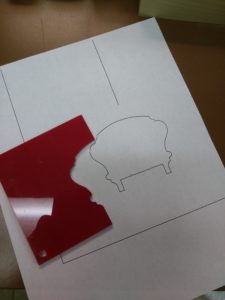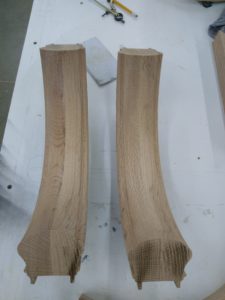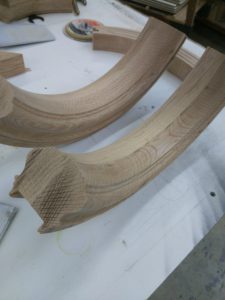 Most everyone remembers Frank Capra's movie It's a Wonderful Life. The reason for bringing this up is the role played by the staircase in the film. When Jimmy Stewart's character, George Bailey storms out of the house in a rage, the broken newel post cap falls off in his hand and he wants to throw it. When he comes back, he kisses the broken cap. We bet that his first home improvement project after coming into all that money was to fix the stairway.
An over-post design from Rino's Woodworking Shop, Inc., complete with an up turn at the bottom and with an over easing at the top will get rid of those pesky post caps. A home improvement project such as this will pay dividends down the road when you decide to sell your home. For now, enjoy your new look for the many years of your wonderful life to come with the top quality product and expert workmanship from Rino's Woodworking Shop, Inc.
Make your dreams a reality!
Give us a call today at: 440-493-1685